Support Community
One of MBCC's primary goals is to provide access to online support groups where Canadians with MBC, (as well as family, supporters and early-stage individuals) can connect with and support one another and share information. In a country as vast as ours, social media is an essential tool for connecting individuals who live in isolated areas. Even those living in urban areas can find the MBC diagnosis isolating in of itself.  Frustrated by the proliferation of U.S.-based Facebook groups, several Canadians have started Facebook support groups exclusively for Canadians with MBC:
Living With Metastatic Breast Cancer in Canada
A closed group with a questionnaire from admin for membership approval, to ensure privacy and confidentiality.
https://www.facebook.com/groups/701224520056647/
Metastatic Breast Cancer Advocacy in Canada
As these FB Groups provide a safe place for Canadians with MBC to share and discuss sometimes intensely personal information, most are closed groups.  You may (or may not) be contacted by the group Administrator and asked to complete a questionnaire prior to being permitted to join.
* MBCC takes no responsibility for the content or conduct of these Facebook groups.
For those with Bone Metastases
The Cancer Cancer Society
The Cancer Cancer Society provides information, research funding, and supports programs and services across the Canada.  Examples include the provision of volunteer drivers to doctors appointments and treatments and a free wig service.  To find your local branch, start here.
Wellspring
Provides programs to support people with all cancers at several locations in southern Ontario and Calgary and Edmonton.
Inspire Health in B.C.
Provides programs and services to enhance quality of life, health and well-being of people living with cancer and their families.  It offer practical and personalized exercise therapy, stress management, nutrition and counselling services.  Some of its services are available to out-of-province cancer patients.
Cancer Support Community / Gilda's Club
A welcoming place for  anyone touched by cancer – adults, children and teens as well as their families & friends.
Toronto
Simcoe/Muskoka
Saskatchewan Breast Cancer Connect
An advocacy group that empowers and connects those affected by breast cancer (all stages) in Saskatchewan.
Inpower Regina
For people in Regina who have had a breast cancer diagnosis (all stages) and are looking for strength, education, and empowerment from others. Their facebook page is here. 
Inpowerregina@gmail.com
B.C. Cancer Agency
A very useful site that summarizes the practical supports available in B.C.
Hope and Cope
A Montreal agency that provides psychosocial support and practical resources to those touched by cancer.
Quarterly MBC Community Get togethers – Calgary
Next event contact TBA – contact info@mbcac.ca
Ottawa monthly meeting of MBC lifers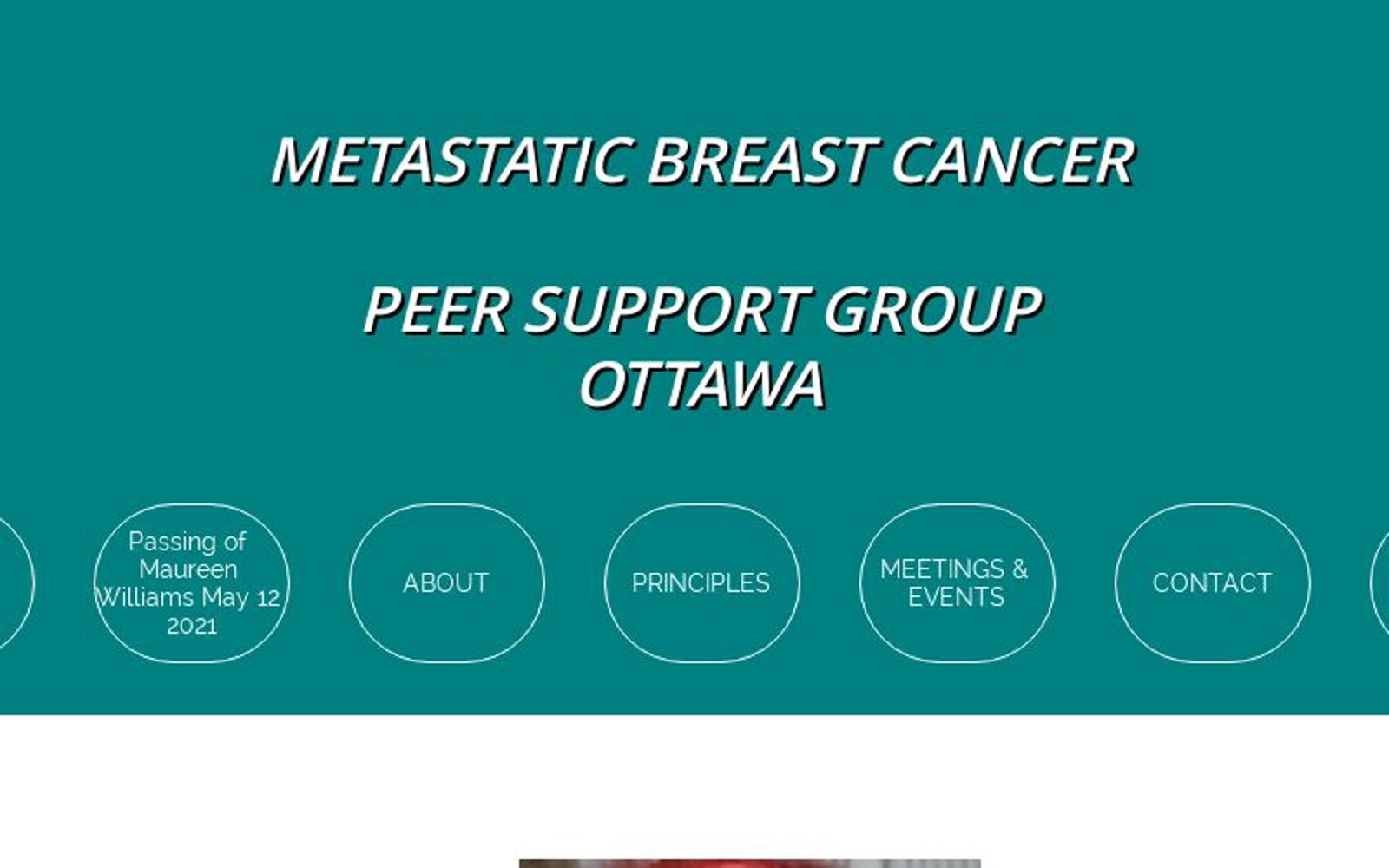 www.breastcancerottawa.com
Saskatoon – all stages breast cancer group
Meets on 2nd Wednesday of every month